SUPPLY CHAIN & QUALITY
·
Stockholm
Strategic sourcing specialist
Working at CorPower Ocean you will be part of a world class team, determined to make big impact. We are on a mission to bring reliable and competitive wave energy to the world. We offer a high degree of autonomy and flexibility, combined with great personal responsibility. CorPower Ocean is a global leader in wave energy, with a technology that has shown game-changing performance. Your work will contribute to the global energy transition by unlocking one of the largest untapped sources of clean energy on earth.
Role
We are looking for an ambitious person with relevant experience in operational procurement in a complex technical field to join our Supply chain and quality team. Do you want to take a key role in the development of wave energy technology?
Responsibilities
You will support the design team with design reviews where you are responsible for design input on manufacturing, cost, quality, supplier selection and sourcing aspects.
Your purchasing scope is focused on electrical components and sub-systems, including motors, drives, transformers, switchgear, control hardware, sensors, actuators, cables and connectors. However, as a supply chain team member you will support the entire product development and delivery process, throughout the full project scope when and where needed.
The scope of responsibility includes the product delivery phases from design release, quotations, purchasing, delivery monitoring, incoming control and quality, stock status and preparation of material work orders for assembly in our machine hall facilities
You will be responsible for establishing and nurturing the relationship with key suppliers of electrical components and sub-systems
You will control the supply chain towards time synchronized delivery to project schedule
You will make cost calculations and run cost improvement projects together with suppliers
New supplier qualification according to supplier approval process and ISO9001 requirements
Consider global sourcing and local content aspects as a natural part of all sourcing work
Skills and qualifications
You have at least three years working experience of strategical and operational purchasing/procurement work, with a degree in relevant discipline. You have experience from industrial machinery and electrical components, preferably for harsh environments, for instance from mining, marine applications or other sectors with similar requirements on design, materials, component certificates, manufacturing, reliability and maintenance optimization. We expect strong negotiations skills with experience from creating agreements and implementing supplier Terms & Conditions. Experience from advanced work in ERP systems is considered qualifying. CorPower uses Monitor ERP. You like to travel and work closely together with suppliers to optimize quality, lead-times and cost drivers. You are highly proficient in business English.
As a person:
You are striving for excellence, put quality into everything you do
You are self-motivated and hate to waste time
You always search for the most simple and elegant solutions to difficult problems
You love to learn new things, and take pride in constantly developing your skills
You are persistent, knowing it takes stamina to reach ambitious goals
You see your tasks through to completion
You are comfortable in presenting your solutions internally and externally
You are data driven and strive to always back your points with a solid analysis
This recruiting process might include tests from Alva Labs.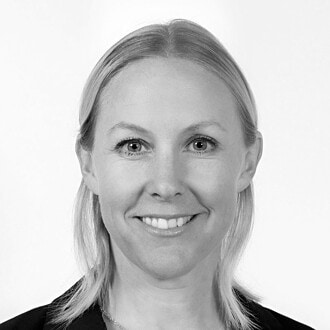 What's in it for you?
Our mission

CorPower Ocean brings competitive wave energy technology to the world, unlocking one of the largest untapped sources of renewable energy - harnessing the natural power of the oceans to help us tackle climate change and achieve a sustainable low-carbon future. We are solving a grand challenge that no one else have cracked the code for. With growing global attention to the health of our Earth´s environment, this mission is more important than ever. We find it hard to imagine doing anything more meaningful than this!

Your impact

Each team member works with a high degree of autonomy and flexibility, combined with great personal responsibility. The technical and commercial challenges you will be part of solving are complex, cutting-edge and highly inspiring . Entering the world of wave energy technology with CPO gives you a unique chance to use, improve and hone your skills.

Fun!

It's not all just hard work here at CPO. In reaching our goals we laugh, we care, we are a CPO-family that enjoy both solving challenges and hanging out with each other. During the journey to complete the dream of a better future there will be lots of challenges, but also lots of fun,and tremendous sense of achievement - you don't want to miss it!

CPO benefits

We offer an attractive packages including: competitive base salary, stock options , health & wellbeing support , pension plan, health insurance, and six weeks of paid vacation.
Be part of something great
We are a dynamic, supportive, fun and a truly international team of more than 10 nationalities including industry experts innovators, experienced interdisciplinary engineers and business professionals.
CPO strive to combine the best of world class knowledge from around the world with a true entrepreneurial spirit devoted to developing the best wave energy technology out there .
About CorPower Ocean
CorPower Ocean is a global leader in Wave Energy technology. The ocean forms one of the largest yet least explored renewable energy sources on earth. We bring a new class of high efficiency Wave Energy Converters (WECs) enabling robust and cost-effective harvesting of electricity from ocean waves. The design principle is inspired by the pumping principles of the human heart and offers five times more energy per ton of device compared to previously known technologies, allowing a large amount of energy to be harvested using a small and low-cost device. A unique transparent protection mode brings survivability in the toughest storm conditions. We are headquartered in Sweden with offices in Portugal, Scotland and Norway.
SUPPLY CHAIN & QUALITY
·
Stockholm
Strategic sourcing specialist
Loading application form