Technical Project Manager - Electrical systems
Working at CorPower Ocean you will be part of a world class team, determined to make big impact. We are on a mission to bring reliable and competitive wave energy to the world. We offer a high degree of autonomy and flexibility, combined with great personal responsibility. CorPower Ocean is a global leader in wave energy, with a technology that has shown game-changing performance. Your work will contribute to the global transition to renewable energy by unlocking one of the largest untapped sources of clean energy on earth.
The Role
The Project Office at CorPower is looking for a dynamic project engineer with a strong interest in electrical projects to join a fast-growing and successful team. The role requires the mindset of engineer first, project manager second, combining both these skills to deliver sound technical engineering projects with a simultaneous and solid application of project management principles. You will define and lead electrical engineering projects, which engage both internal and external resources and stakeholders.
This is a dynamic role where no day is the same and in which one must be comfortable reacting to a fast-paced environment where solutions must be found quickly through agile management, solid problem solving, good engineering judgement and strong leadership. The role will be working closely with the electrical design team but will involve a large amount of interaction with our entire engineering, supply chain, testing and finance teams requiring good collaboration skills.
The role will also involve commercial tasks for the company and promoting and communicating about wave technology. You will develop and write proposals for new projects to meet next stage company goals.
Responsibilities
Manage projects to meet performance, schedule, budget and quality targets
Define and drive project scopes and work packages to align with the overall development of the company
Combine engineering and project management needs
Evaluate, organize and prioritize tasks and resources in your projects
Ensure alignment between all stakeholders, serve the multidisciplinary engineering teams with status and schedule updates and project reports
Identify and drive improvements in key Business Tools requiring a detailed understanding of our operations
Submit Technical and Financial project status reports to funding bodies
Write and coordinate new project applications
Represent CorPower at various events/meetings/presentations (travelling is part of the role)
Support pilot installations in the field
Support Commercial Team in customer project formulation (proposals/bids) and RFI responses, project delivery, and execution of new commercial projects from the Electrical Work Package perspective.
Skills and qualifications
You have a minimum of 5-10 years of relevant background from technical project engineering and an engineering degree.
Experience in electrical system design, combining high reliability and low-cost volume manufacturing methods.
Experience from fast-paced development companies is meritorious.
You have a broad technical knowledge of electrical applications and genuine interest in the different aspects of ocean and/or renewable energy and technical development.
Knowledge and exposure to at least three areas of power systems, grid compliance (including codes and regulations), power quality, electrical machines and drives, control technology, sensors and actuators, high voltage components and energy storage is highly qualifying.
Awareness and understanding of wiring schematics and tools, software development, offshore design, product development methods, reliability and certification processes is valuable.
Experience in using and developing tools such as Levelized Cost of Energy (LCoE) and Operations and Maintenance (O&M) tools is also a plus.
Your personality, experience and interest in the field are the most important and what is most highly valued at CorPower. You are proficient in English, both spoken and written.
As a person:
You are striving for excellence, put quality into everything you do
You are self-motivated and hate to waste time
You always search for the most simple and elegant solutions to difficult problems
You love to learn new things, and take pride in constantly developing your skills
You are persistent, knowing it takes stamina to reach ambitious goals
You see your tasks through to completion
You are comfortable in presenting your solutions internally and externally
You are data driven and strive to always back your points with a solid analysis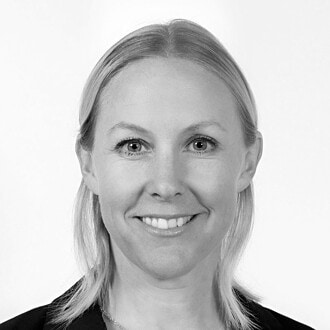 What's in it for you?
Our mission

CorPower Ocean brings competitive wave energy technology to the world, unlocking one of the largest untapped sources of renewable energy - harnessing the natural power of the oceans to help us tackle climate change and achieve a sustainable low-carbon future. We are solving a grand challenge that no one else have cracked the code for. With growing global attention to the health of our Earth´s environment, this mission is more important than ever. We find it hard to imagine doing anything more meaningful than this!

Your impact

Each team member works with a high degree of autonomy and flexibility, combined with great personal responsibility. The technical and commercial challenges you will be part of solving are complex, cutting-edge and highly inspiring . Entering the world of wave energy technology with CPO gives you a unique chance to use, improve and hone your skills.

Fun!

It's not all just hard work here at CPO. In reaching our goals we laugh, we care, we are a CPO-family that enjoy both solving challenges and hanging out with each other. During the journey to complete the dream of a better future there will be lots of challenges, but also lots of fun,and tremendous sense of achievement - you don't want to miss it!

CPO benefits

We offer an attractive packages including: competitive base salary, stock options , health & wellbeing support , pension plan, health insurance, and six weeks of paid vacation.
Be part of something great
We are a dynamic, supportive, fun and a truly international team of more than 10 nationalities including industry experts innovators, experienced interdisciplinary engineers and business professionals.
CPO strive to combine the best of world class knowledge from around the world with a true entrepreneurial spirit devoted to developing the best wave energy technology out there .
About CorPower Ocean
CorPower Ocean is a global leader in Wave Energy technology. The ocean forms one of the largest yet least explored renewable energy sources on earth. We bring a new class of high efficiency Wave Energy Converters (WECs) enabling robust and cost-effective harvesting of electricity from ocean waves. The design principle is inspired by the pumping principles of the human heart and offers five times more energy per ton of device compared to previously known technologies, allowing a large amount of energy to be harvested using a small and low-cost device. A unique transparent protection mode brings survivability in the toughest storm conditions. We are headquartered in Sweden with offices in Portugal, Scotland and Norway.
Technical Project Manager - Electrical systems
Loading application form